| | | |
| --- | --- | --- |
| | We know you are tired of losing valuable traffic due to that awful back button... | |
"Finally...Our Top Secret Tool That Reduces Bounce Rate, Explodes Affiliate Commissions, And Boosts Sales And Optins Is Available To The Public!"
Sneaky tool puts

YOU

 in control of your traffic while dramatically reducing bounce rate.
As website owners, we all know that visitors are unpredictable.  We could have the best content and graphics in the world and users still might not find what they were expecting to see on your website.  When a visitor lands on your website and either exits the page or clicks the back button without visiting any other pages on your site that negatively impacts your bounce rate.  When users do not click through to other pages on your site, the number of pages per session and the time on site is also going to be reduced in your overall analytics.
One of the factors which Google uses when ranking websites is referred to as "Site Usability".  In Google's eyes, a site that is difficult to use or hard to navigate can hurt its ranking due to reduced time on site, low page views per session and a high bounce rate.  Of course Google would want every top ranked website to be filled with quality content and be easy to use but we all know how costly and time consuming that is.
What if a tool existed that could greatly improve your site usability metrics?  I'm not talking about a tool to bring in new content, graphics, or spun articles.  This is something completely new that was previously only used by a select few individuals who eventually turned into super affiliates.
Imagine a tool that actually lets you control where your visitors go when they attempt to leave your site?  Wouldn't it be incredible if you could send your traffic to any post, page or URL when a visitor attempts to back out of your website?  Why let a user negatively affect your bounce rate when they want to return to whatever website brought them to your page?
Introducing BackJacker, an amazing WordPress plugin that  actually lets you control where your traffic goes when they hit the back button to leave your site!
If one of your goals is to improve your site usability score than this is the tool for you.  In our tests bounce rate dropped by at least 20% on each and every site BackJacker was installed on.  Time on site and page views per session also increased across the board!  By hijacking the back button on every modern desktop, mobile, and tablet browser in use today, BackJacker lets you be in control of your traffic!
Do your affiliate links have a poor click through rate? Easily explode your commissions on all of your sites with BackJacker!
I first got into affiliate marketing about three years ago.  I purchased a bunch of Internet marketing guides from various gurus and had minimal success implementing ideas that had been used by everyone else on their massive lists.  If I had a $10.00 day I was feeling pretty good about myself.
One day I decided to use a heat map tracking plugin that would record my visitor's actions on my affiliate sites.  I noticed that people were landing on my review pages, reading my detailed reviews and then bouncing back to what was most likely the search engine that brought them to my site.  I got to thinking about it, and I realized many people like reading a few reviews before clicking through and making a purchase.  I figured I could build a few review sites and attempt to get them all ranked on the first page to dominate the search engine …or I could think outside the box.
I decided I wanted to be in control of my traffic.  I searched around for a while and was unable to find anything other than Exit Popup scripts that might keep people on my site a bit longer if they chose to stay.  While this script was nice, it still gave people a chance to leave without clicking on my affiliate links.  After working with a developer and spending over $10,000.00, I finally came up with the ultimate back button hijacker.
I implemented BackJacker on one of my affiliate product pages that paid a commission of $40.00 per sale.  I configured the tool so that anytime someone landed on my review page and hit the back button it would send them directly to the sales page of the product using my affiliate link.  That first day I had three conversions!  It was my first day ever making over $100.00 and I was shocked!  I implemented this back button hijacking tool on all of my other affiliate review sites and my commissions exploded overnight!
Still using an Exit Popup that looks like it's from the 90's? Easily increase your sales and optins

without giving users the option

to leave your site.
As I never had a product of my own to launch until now, I needed to see if this tool that would allow users to hijack the back button could be used to increase sales or optins.  I proceeded to contact a handful of people who had launched their own products to see if they would be interested in licensing this plugin for a period of a time.
I invited a total of five people to a webinar that explained BackJacker, and gave a demo of how easily the tool could be setup to increase sales and optins by hijacking the back button.  I wanted to ensure that BackJacker did not become discovered by the masses so I created a one year exclusive license with each of the interested parties.  I also made sure that the tool could only be used on one website at a time.
While I was compensated well for the exclusive licensing deal I also required that these five people provide metrics on sales, optins, bounce rate, and time on site.  Prior to installing BackJacker, a majority of the landing pages had a bounce rate of almost 55%.  Once the back button hijacker was configured the bounce rate dropped to an average of 33%.  By no longer using an exit popup script and sending users directly to a special offer page with an optin form and product discount sales and optins increased by an average of 225%.  As BackJacker only hijacks the back button, an exit popup script is still able to be used in the event that someone attempts to close their browser window or tab.  When both were used sales increased by an average of 250%.
BackJacker…The amazing back button hijacker is now available to the public!
Recently our one year exclusive license ended.  The five people who were given access to BackJacker had begged and pleaded to keep this tool private.  The offers that I received to extend the exclusive deals were unbelievable.  I debated for a while if this back button hijacking tool should be made public or not.  After much thought and consideration I decided that something this powerful should be made available to everyone and not just a select few.
BackJacker can be used to greatly increase sales and optins on any sales or landing page.  Dramatically increase the site usability score on any website overnight by enabling BackJacker.  If your more into the blackhat churn and burn sites, BackJacker will take your affiliate earning to the next level for practically forcing exit traffic to your affiliate links.  No matter what type of website operator you are, BackJacker can help achieve your goals.
Take a look at the benefits below:
Dramatically reduce your bounce rate upon implementation
Easily increase your page views per session as well as time on site.
Send traffic directly to your affiliate link after they have read your affiliate review
Increase sales and optins without that annoying Exit Pop that looks like it's from the 1990's
BackJacker Outshines The Competition
BackJacker was the first tool of it's kind on the market.  Don't get bamboozled by some knock of tool claiming to do what BackJacker is capable of.  Check out how BackJacker compares to the competition.
As you can see BackJacker is a more fully featured tool.  If you are looking to reduce your bounce rate, and increase your page views and time on site BackJacker is the better tool.  BackJacker allows you to either enter in specific URLs to get injected into the back button history, or you can tell BackJacker to randomly pick between all pages and posts, just pages, just posts, or posts within the same categories.  BackJacker also allows you to exclude specific pages or posts from being selected should you allow BackJacker to randomly insert pages and posts into the history.
BackJacker allows you to inject one, or multiple URLs into the back button history.  The competition only lets you inject a single URL.  Inject multiple URLs with BackJacker and boost your site metrics by increasing the page views per session as well as the time on site.   With BackJacker, you can also inject a final URL either a single time, or multiple times that will load after the pool of URL links gets loaded by clicking the back button.
BackJacker also has two different types of Exit Intent redirection.  The Standard Exit Intent option works as most exit intent scripts function.  If a user were to move their mouse outside of the main content window, the redirection will automatically trigger.  This is nice; however this method of redirection does not allow visitors to use the functions of BackJacker as it will assume the user is going to leave the site even if they accidentally moved their mouse to a specific location.
Our Advanced Exit Intent redirection allows users to move their mouse wherever they want.  They can still click on the back button without triggering anything.  If a user were to click in the address bar, our Advanced Exit Intent script would kick in and redirect them to whatever page you have configured.
BackJacker can also be set to disable itself based on the location where your traffic is coming from.  Do you not want to enable BackJacker if someone types your website directly into the browser?  This is easy to implement with BackJacker.  Are you starting an ad campaign with Facebook or Adwords?  You can disable BackJacker prior to the campaign being approved for any domain that a reviewer may be coming from when they review your ad.  Once your ad is live, just disable that domain and BackJacker will be live when your ad is.
BackJacker is also very sneaky.  We have built BackJacker to stay under the radar by giving you the option to automatically have it disable itself if a bot or spider crawls your site.  We also give you the option of manually specifying IP addresses that would also cause BackJacker to disable itself if someone or something visits your site from a listed IP address.
Were You Thinking That Was All We Had To Offer? How About Additional Stealth Options, Granular Controls On Each Page Or Post, And Exit Jacker...Our Popup Script On Steroids!
While BackJacker comes with a ton of features that take things to a new level, I wanted to introduce you to BackJacker Ultimate.  Earlier I mentioned BackJacker was sneaky in its ability to stay under the radar.  For those that are extra cautious let me introduce you to BackJacker Ultimate.
Stay completely clear of any footprint with BackJacker Ultimate's stealth technology and polymorphic like code.
BackJacker Ultimate is our top of the line version of BackJacker with every feature you could dream of.  BackJacker doesn't really leave any type of foot print other than possibly the installation folder and the cookie that is used.  To combat this issue, we have added the option of having BackJacker Ultimate automatically rename them on a periodic basis.  With BackJacker Ultimate, you can set the installation folder to automatically rename itself daily, weekly, or monthly.  BackJacker will randomly change the installation folder and re-activate itself with no user interaction necessary once these setting have been configured.  The same holds true for the cookie that BackJacker uses.  By enabling these features in BackJacker Ultimate, you are effectively making this tool undetectable.  BackJacker Ultimate is nothing short of AMAZING when it comes to its stealth technology.
Access custom BackJacker controls for each page or post.
BackJacker has a global configuration settings page.  The settings that you configure on this page work globally throughout your entire site.  For many sites these functions will work just fine; however if you want the ability to control BackJacker with extreme granularity you should take a look at BackJacker Ultimate.
Lets say you do not want to add anything to the back button history if someone lands on your About Us, or Contact Us page.  With BackJacker Ultimate, you can completely disable BackJacker from even functioning should someone land on those pages.  What if you have an affiliate review site promoting various products and services?  Using the regular version of BackJacker wouldn't really work well if you wanted to send your traffic to specific offers depending on which page they landed on.  On the other hand, with BackJacker Ultimate, you can control exactly what URLs are added to the back button history for each page or post on your website.  Explode your affiliate commissions with BackJacker Ultimate by forcing your exit traffic to your affiliate links!
Still using an annoying Exit Popup?
Lets face it, the Exit Popup has a purpose in Internet Marketing.  Marketers use them in an attempt to try and grab opt-ins, or offer a special discount to people trying to leave a website.  The thing that always sucks about the Exit Popup is that in the past they have always triggered whether or not someone was actually going to leave your website.  Lets say someone lands on your page with an Exit Popup script.  If they want to click around your site and visit your Terms Of Service page, as soon as they click the link your Exit Popup triggers.  How annoying is that to a potential customer?
BackJacker Ultimate comes with our Exit Jacker option.  We have taken the Exit Popup to a new level with Exit Jacker.  When you enable Exit Jacker, users can still click around your website without triggering the Exit Popup.  Visitors can click on any links on your page; whether it be inner links to additional pages or posts, or an affiliate link which would take them outside of your site.  Our Exit Popup will only trigger when a visitor tries to exit your site by typing something into the address bar, hitting the back button enough times to actually leave your site, or when they attempt to close a tab.
Okay...so Exit Jacker does not trigger as often as a regular Exit Popup...so what?
If your not impressed with the control we have put into Exit Jacker in terms of when it triggers, let me try and wow you a bit more.
Normally when a user clicks to "Leave this page" with a standard Exit Popup, the user will be taken to whatever page they were trying to go to.  Exit Jacker can actually allow you to send traffic to whatever URL you want them to go to even if they click the leave button.  This functionality works flawlessly in Internet Explorer, and depending on the URL a person was going to may work in FireFox and Chrome as well.  Take control of your exit traffic with BackJacker Ultimate and Exit Jacker.
Check out the feature matrix below to see everything you get with BackJacker Ultimate:
Check Out What Others Are
Saying About BackJacker
Get BackJacker today and you'll be rewarded with an instant reduction in bounce rate, increased affiliate commissions, and higher sales and opt-ins
Okay…So How Much Is it???
Finally…the big question everyone is asking.  While our small group of exclusive users offered us an unbelievable amount of cash to keep this tool underground we wanted to share it with the world.  Whether your planning to use this tool just to improve your site usability score or if you plan on banking hard with affiliate, sales and squeeze pages BackJacker can definitely help you out!
Depending on your needs, we are offering
BackJacker in 1, 5, & 10 site licenses.
BackJacker Single Site License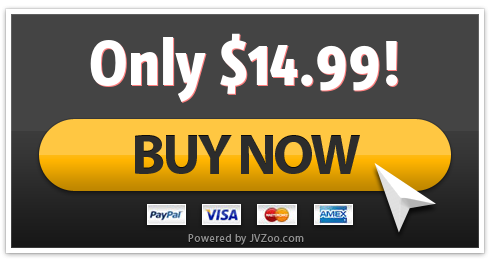 BackJacker 5 Site License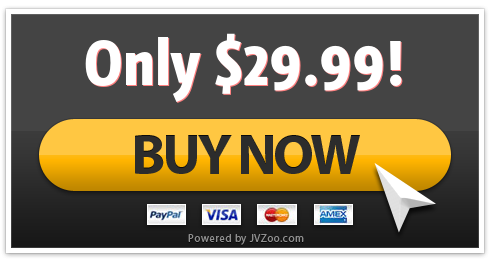 BackJacker 10 Site License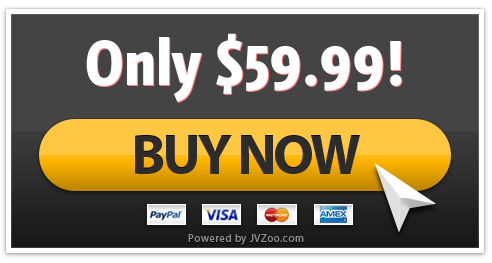 If you want to take advantage of our premium version, we offer BackJacker Ultimate in a 10, 25, & 100 site licenses.
BackJacker Ultimate 10 Site License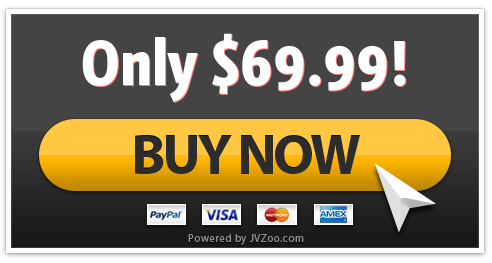 BackJacker Ultimate 25 Site License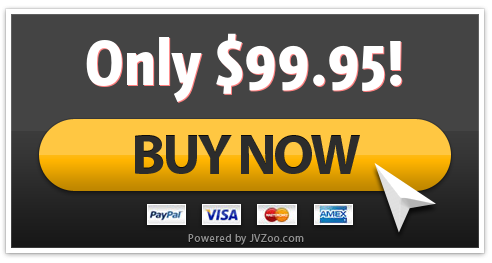 BackJacker Ultimate 100 Site License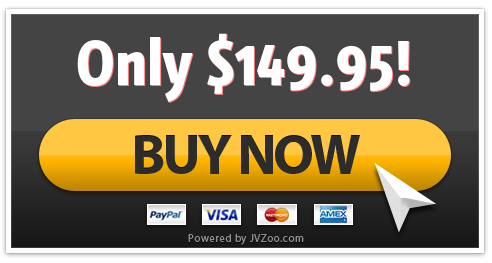 Money Back Guarantee
We have a 100% money back guarantee if BackJacker does not work with your single site installation of WordPress (BackJacker is not currently supported with installations of WordPress Multisite).  While we have made every attempt to ensure that BackJacker is compatible with various versions of WordPress we realize that some people are still on very old releases.  Our money back guarantee will cover you up to seven days after purchasing the BackJacker plugin.  If within 14 days you are unable to get BackJacker to function as described and out support team is unable to fix your issue(s) we will refund your entire purchase price.